When my husband and started eating clean and healthy, (cutting out processed foods that were packed with preservatives, chemicals and YUKKY stuff), it became a game for me to find recipes that were healthy AND tasty.  I live a fast paced life where I am constantly on the run so I like to have healthy things prepared ahead of time that I can grab and go!
When I came across this recipe on:

I just HAD to make them!
This recipe is so easy to make with only 5 simple ingredients. They are a healthy snack that you can store in your refrigerator or freezer; you're gonna LOVE these bars I promise!
Ingredients:
2 cups quick cooking oats
1 cup almond butter
1/2 cup sliced almonds
1/2 cup mini chocolate chips
1/4 cup honey
Optional: salt and cinnamon, to taste
Directions:
Combine the oats, almond butter, almonds, chocolate chips and honey in a medium size bowl. Stir until well combined. Add more honey if needed and salt and cinnamon, to taste.
Line a 8×8 pan with parchment paper, allowing the paper to fall over the edges. Press the oat mixture into the pan.
Place in the freezer for 45 minutes to 1 hour, or until firm. Remove paper from pan and then cut the large square in half. Then cut each half into 6 rectangles. Wrap bars individually with parchment paper or plastic wrap and store in the refrigerator or freezer.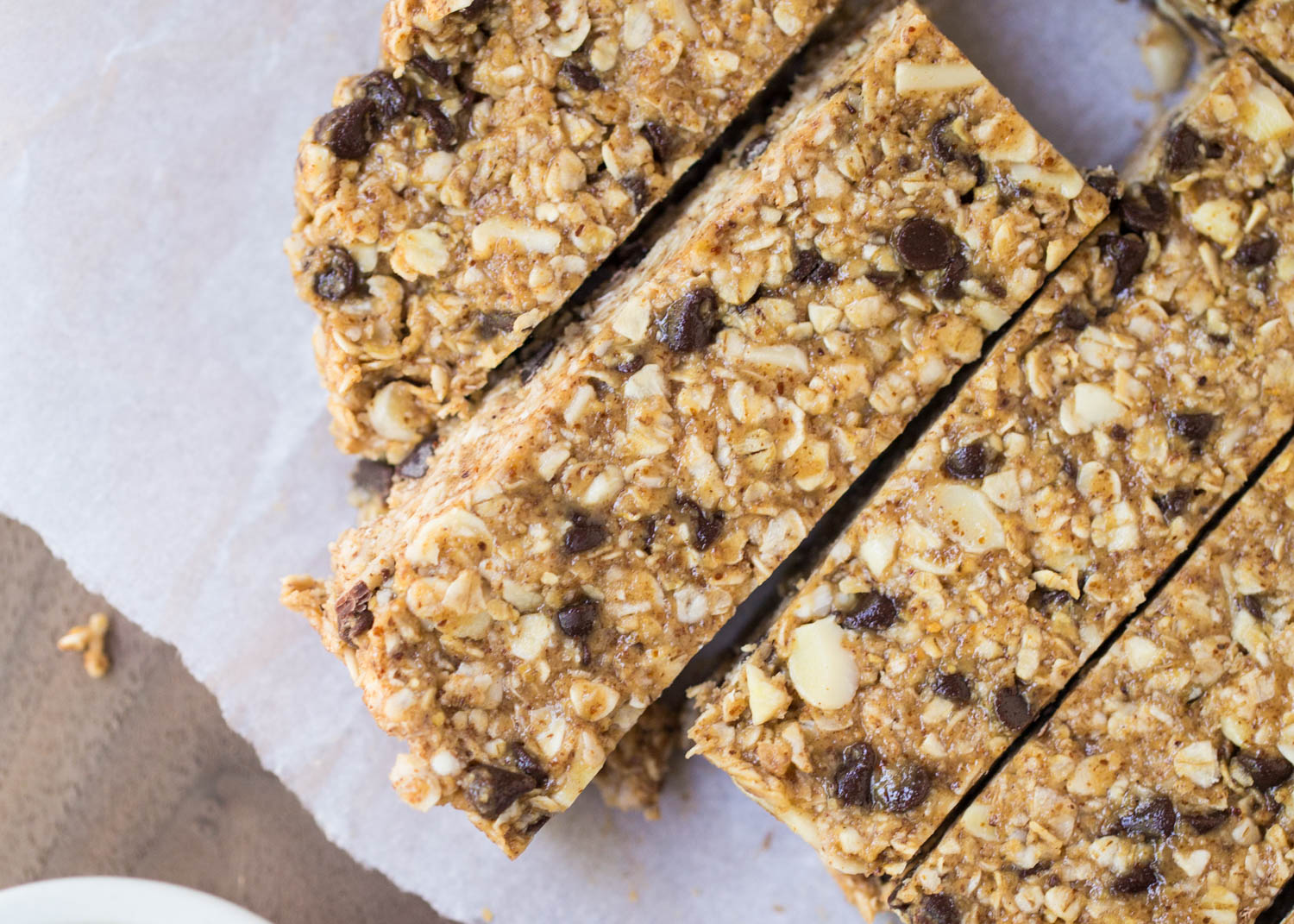 Check out I Heart Nap Time at: