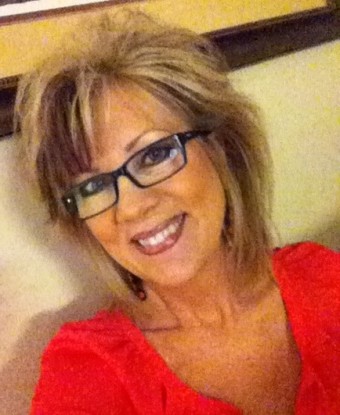 Johnna is passionate about Jesus, Family and Healing.
She describes her life in 3 words, Beauty from Ashes. In Isaiah Chapter 61 verse 3 the Bible says "…to  bestow on them a crown of beauty instead of ashes…"
That's what happens when we give all the yukky stuff to God. As we hand over the ashes, those broken pieces  of our lives, God crowns us with His beauty and makes us whole again. He gives us beauty for our ashes.
As we receive Jesus' healing love, grace and mercy we feel the freedom from the bondage of the ashes that held us back for so long.
Johnna Leach has been ministering/teaching God's healing love, grace and mercy to hurting people for approximately 25 years inside and outside of the church.
Her ministry and teaching style involves biblical truth, her own life experiences and an openness that is raw  and real. Sprinkle all of that with a touch of humor and you feel right at home with her.
"If sharing the ashes of my life and the victory over those ashes moves even one person towards healing and wholeness in Him, then to me it is worth it. To hide the ashes of my life would mean that I am ashamed or fearful of what others may think of me, where is the healing in that? In Jesus we are over-comers and I like I always say, You can't be an over-comer, if you refuse to come over."
Freedom and Healing in Christ is the ministry that Johnna is all about.
Johnna and her husband have been married for 32 years and have three grown children, two granddaughters and a Silky Terrier named Bernie. In her spare time she enjoys Family Game Nights, being Mimi, camping, decorating and creating special moments with family and friends.