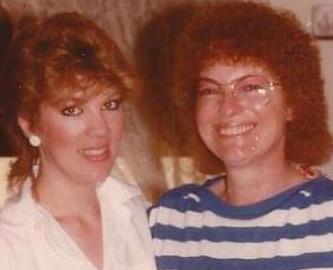 The dictionary defines the word hope as a feeling of expectation and desire for a certain thing to happen.
For me, hope was what I felt when I thought about me and my mom. I had a feeling of expectation and a desire for us to have the mother/daughter relationship I'd dreamed of having with her from the time I was a little girl.
One phone call would change the course of that expectation and desire forever.
My journey through hopefulness to hopelessness drove me to the darkest depths of despair.  It was in the darkness I learned that truly, I can do all things through Christ who strengthens me. (Philippians 4:13 NKJ)
In 2011, Rita Schulte of Heartline Radio invited me to share my story with her and her listeners; today I am sharing it with you.
Click on the arrow below…

Rita Schulte is a Certified Counselor, Author and Radio Host. You can connect with her through email, Facebook or Twitter. (click on links below)
"I am a licensed professional board certified counselor. I received my B.S. in psychology and a master's degree in counseling from Liberty University in Lynchburg, Virginia."
http://www.facebook.com/RitaASchulte