There is a time for everything, and a season for every activity under the heavens: a time to be born and a time to die…
That is the beginning of Ecclesiastes Chapter 3 of the Holy Bible and one of my favorite passages. Tomorrow I celebrate my 55th birthday but tonight I sit here pondering and my mind is suddenly filled with visions of my Mom.
A little over 55 years ago Virginia Lee Hill said YES. Virginia, known to all who loved her as Ginny but to me she was Mom.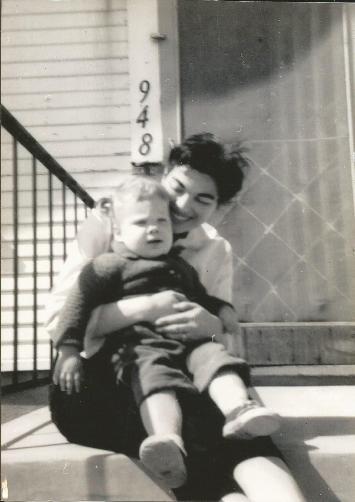 I see a young woman with dark hair who has just found out she is pregnant. She smiles and says YES, I am going to be a Mommy and the days turn into months as her belly grows and grows.
Finally the day arrives, its time to go to the hospital. In a matter of hours she is holding her brand new baby girl in her arms, YES! Tears run down her cheeks and joy fills her heart.
As the years go by she watches her little girl learn to crawl, walk, talk. She tries her best to be everything her heart wished she had when she was a little girl.  She battles. She struggles. She overcomes. Life isn't always easy, but she faces each day fresh and anew. She starts the day with a smile, I can see it as I sit here typing.
And so it was with me and my Mom. We battled, we struggled, we overcame and in the end the love we felt for each other was raw and real.
What a parallel when I think about the joy through tears my mom felt as she watched me take my first breath and the joy through tears I felt as I watched her take her last. Like I said at her funeral, There's a joy in my heart but it's hard to keep the tears from my eyes. I didn't want to say good-bye, but there was, and is, peace in knowing she is with the Lord.
Birthdays are special days that call for reflection and celebration. They are the beginning of a new year, a new season and new experiences. Birthdays offer a time of reflection of time passed. They allow us to say goodbye and hello all at the same time.
Yes, there is a time for everything and seasons change; 55 is the start of a new season and I'm ready!
Heavenly Father thank you for the blessing of life and thank you for new beginnings. Thank you for always revealing the beauty in the ashes of my life. What peace and joy fills our hearts as we hand over the hard stuff to You.
Today I am celebrating my Mom, I am her YES! What a great feeling 🙂